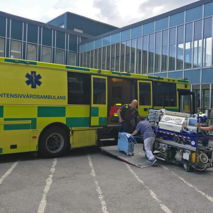 Akut syrebrist i hjärnan.
Donate
Created By:

Tor Björn Minde

Collecting for: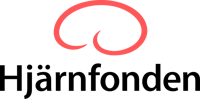 Akut syrebrist i hjärnan.
<english below>
På grund av någon olycklig omständighet kan akut syrebrist (asfyxi) uppstå för barn under en förlossning. Detta händer ca 100 bebisar per år i Sverige. Syrebrist ökar risken för skador i hjärnan, så det kan bli mycket nervösa dagar för föräldrar och närstående.
På senare år har man börjat använda en ny metod, nedkylning. Barnet kyls ner till 33,5C under några få dagar. Metoden har visat goda resultat. Enligt uppgift halveras antalet skadade. Metoden har tagits fram genom forskningsstudier men är relativt ny och behöver mer undersökning och utveckling.
https://www.hjarnfonden.se/barnhjarnan-akut-syrebrist/#
Nedkylning och hjärnforskning behöver mer forskningsmedel för att utvecklas och kunna hjälpa framtida bebisar som råkar ut för akut syrebrist. Var med och hjälp mig stötta mer forskning i området. Läkarna, sjuksköterskor och sjukhusen gör ett fantastiskt arbete, men behöver de nödvändiga verktygen.
Prioritera en gåva till hjärnfonden.
Många hälsningar!
Tor Minde
------------------------------------------------
Acute oxygen deficiency (asphyxia)
Due to some unfortunate circumstance, acute oxygen deficiency (asphyxia) can occur for children during childbirth. This happens to about 100 babies a year in Sweden. Oxygen deficiency increases the risk of brain damage, so it can be very nervous days for parents and close relatives.
In recent years, a new method is in use, called hypothermia. The baby is cooled down to 33.5C for a few days. The method has shown good results. Reportedly, the number of injured is halved. The method has been developed through research studies, but is relatively new and needs more research and development.
https://www.hjarnfonden.se/barnhjarnan-akut-syrebrist/#
Hypothermia and brain research need more research funding to improve and be able to help future babies who suffer from acute oxygen deficiency. Please help me support more research in the area. The doctors, nurses and hospitals are doing a fantastic job, but they need the necessary tools.
Please prioritize a gift to the Brain Fund.
Many greetings!
Tor Minde
Donate
16,200 kr


Collected

81% 20,000 kr
Emma Cajander Hjärnfonden

Tusen tack för din fina insamling! Alla pengar till forskningen är ovärderliga. Tack till alla ni som stöttat Tors insamling, era bidrag räddar liv. Om du vill förlänga insamlingen så ändrar du datum på "redigera insamling" i inloggat läge.

Vänliga hälsningar Emma på Hjärnfonden

info@insamling-till-hjarnfonden.se

Anonymous User

Donated

100 kr

Anonymous User

Donated

200 kr

Anonymous User

Donated

300 kr

Anonymous User

Donated

500 kr

Anonymous User

Donated

200 kr

Anonymous User

Donated

200 kr

Anonymous User

Donated

300 kr

Anonymous User

Donated

300 kr

Anonymous User

Donated

200 kr

Anonymous User

Donated

500 kr

Anonymous User

Donated

2,000 kr

Monica Backlund

Donated

300 kr

Jenny Redinger

Donated

300 kr

Anonymous User

Donated

200 kr

Anonymous User

Donated

300 kr

Anonymous User

Donated

300 kr

Björn Hovstadius

Donated

1,100 kr

Anonymous User

Donated

650 kr

Hoss Cartwright

Donated

100 kr

Anonymous User

Donated

300 kr

Anonymous User

Donated

300 kr

Anonymous User

Donated

300 kr

Björn Tomas Minde

Donated

500 kr